---
News — Drapery
Posted by Mark Iczkovitz on
Questions you want to ask Drapery King Toronto 1. You have your drapery / Curtains and you want to know if it fits your window? 2. You have Drapery / Curtains and you want to know which Curtain rod or tracks you would use for your drapery that will be strong enough and hold the weight? 3. Double curtain rods When do we use a double rod?  and when not? 4. What information do i need to bring Drapery King Toronto so we can choose the corect curtain rods?
---
Posted by Mark Iczkovitz on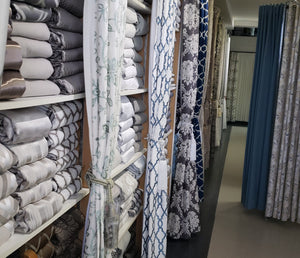 How to buy ready made drapery panels Ready made drapery panels can be purchased from Drapery King Toronto.   Start by deciding on a color and texture that matches your existing decor.   Then, measure the Width and Length of the window ceiling to floor before ordering to ensure the panel size is correct for your space.   Consider if you need lining, thermal backing, or blackout lining before making a purchase.   You Can Text your Questions Mark 647-219-1714 We are here to walk you through your purchases and discuss everything with you before you purchase to make sure...